Combining a Barre workout with mat Pilates and small equipment such as hand weights, foam rollers, mini balls and resistance bands, this class is designed to help you reach their fitness goals through a fun, and energizing class. Combining Pilates and Yoga movements to strengthen and mobilise you whilst working at a slightly higher intensity.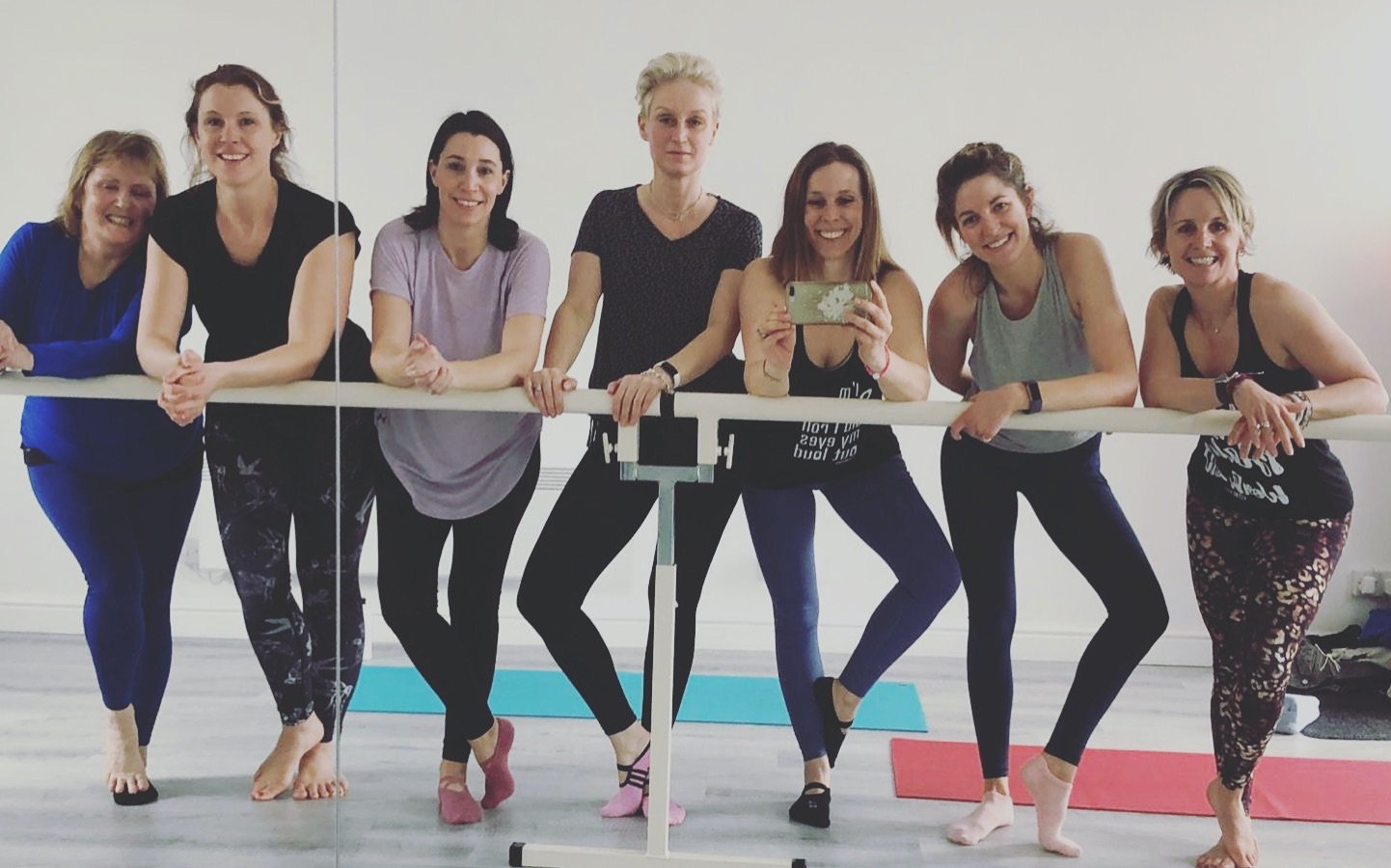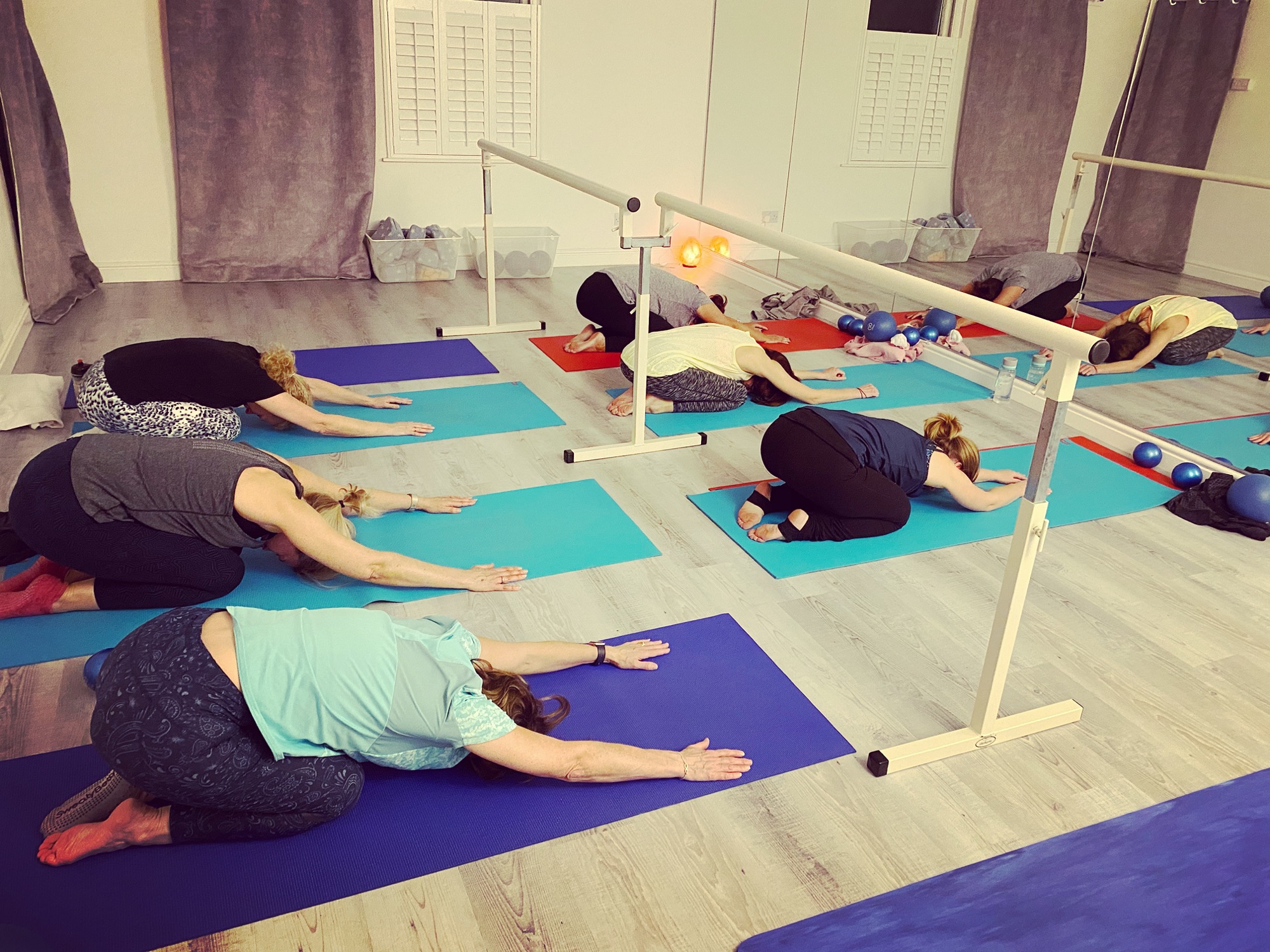 It's basically a super-energising whole-body workout that's great for everyone from beginners to pros. Each class works to build alignment, strengthen your core and tone and elongate muscles.
The actual "barre" in class is used as a prop to help you balance, leaving you to focus on isometric strength exercises (i.e., holding your body still while you contract a small and specific set of muscles).
The movements might be small, but trust us—you'll feel the burn!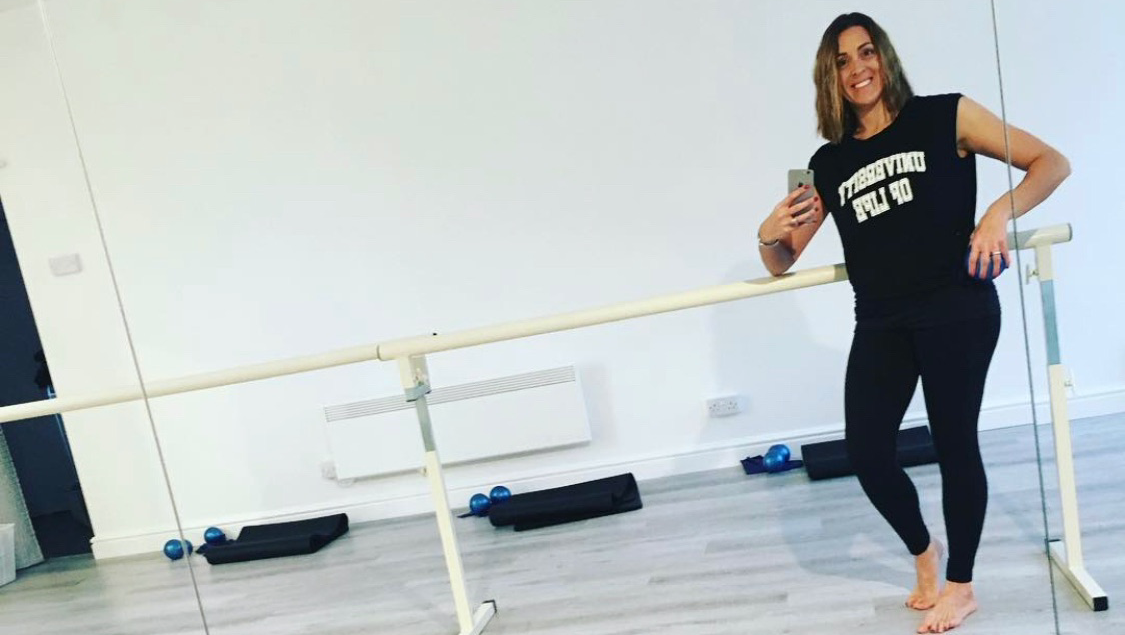 Rhian is the owner of Essence Studio, and teaches Pilates and Barre.
Rhian was first introduced to Barre at a Pilates convention and LOVED it! In February 2015 she completed her training with JPilates and became a certified Pilates Barre Instructor.
"I love the energy in a Barre class. Everyone works really hard; often steaming up the studio windows! During the class there is a little bit of swearing and eye rolling but also lots of laughter!'